IN REACTION TO THE CORONA VIRUS – COVID – 19
---
First and foremost, our sympathies go out to the victims of COVID-19. Our biggest priority is the health and safety of our employees and all our customers.
DURING THIS TIME, WE HAVE "TEMPORARILY" ALTERED A FEW OF OUR EXISTING SERVICES TO ENSURE THE HEALTH AND SAFETY OF OUR CUSTOMERS AS A TOP PRIORITY.
---
THE DEVELOPMENT OF ZERO CONTACT PRODUCT SHOPPING AND ZERO CONTACT SERVICES AND PROCEDURES.
---
Although we love seeing our customers in the store, until the Coronavirus scare has become less of a public safety threat, and for the health and safety of our staff and customers, we are encouraging the use of our phone line business services which eliminate social contact while still fulfilling the needs of our customers. We understand the fear and anxieties that COVID-19 has created around social encounters and being in public which increases the risk of exposure. We also understand that it is important for you to continue to look after your Pool and Spa equipment and water maintenance to ensure safety to both your bathers and your equipment.
---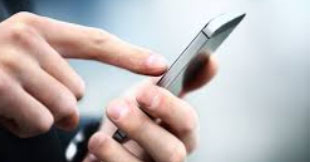 Phone/Email Product ordering
Can't find the product or service you are looking for online? Give us a call or email us to place an order. We will provide you an invoice number and you can pay for the order online. We can either drop it off to your backyard, or you can do parking lot pickup. If you are doing parking lot pickup, we will notify you when the product is ready to come and get. Just like Walmart, once you arrive, call us inside and provide us your full name, Online order ID#, vehicle description with license plate number. We will have the order ready to put in your trunk and your good to go. Windows up please! ZERO CONTACT

Call us at (705) 523-0130 or request a product to be ordered via email by filling out our Ask the Experts form on our website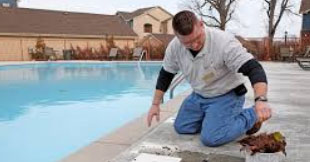 Book Pool Opening BY PHONE
Please call us by phone to book your pool opening. Our COVID-19 on site service policy ensures the safety of our customers and our staff.
We will not be greeting customers at the door for service bookings, so please ensure access to the backyard is available on your service date.
We ask that all equipment, supplies and necessities are placed outside by the pool so that the technician has everything they need to complete the service.
Customers must stay out of the backyard while our technician(s) are preforming your service request.
If a customer is required to approve any additional requirements to the service call or answer a question a technician may have, the technician will call from a cell phone from the backyard. Technicians have been instructed to not address customers and to follow social distancing and zero contact rules.
In the event of any such additions, customers will be required to pay any balance through our online invoice payment system by credit card.
To book call
(705) 523-0130
---
Advice for the backyard adventurers


Luckily for all of us, our backyard pools / hot tubs are still a safe haven for us and our families. However, pool owners tend to be a popular neighbor/friend and social gathering place. Having said that, it is advisable that larger social gatherings around the pool this season may want to be avoided until the COVID-19 outbreak is declared under control by public health officials. Keep your backyard oasis a safe environment for you and your family this season so that you can obtain many hours and days of safe enjoyment while still being within your home.
From all of us at Wet N Wild Pools, we wish all of you safety and health during this time. Be safe!